User Guide - Allow download for big files from your server
By Moke (moke@amcpl.net) - 20061122
Introduction
There are times that you need to :-

send a 30MB file to your contact, but their mail server rejects your mail due to attachment size exceed their allowable setting.
have lots of product catalogues that you wish your colleague or customers can download over the internet.
or you may just want to share some excel files with your customers/supplers.

All you need to do is, save it in U:\public_html, and give them the web-link to download the file.
The link will usually be http://webmail.yourdomain.com/public_html/


This is what your contact see for download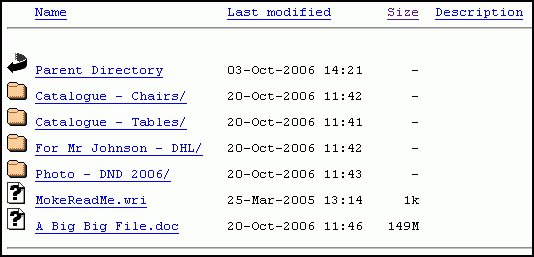 You may even organise your product catalogues or download in the page from your server.
You may even protect this page with a password to prevent unauthorise download.


This is how you do it
--> My Computer --> U Drive --> Locate a folder call public_html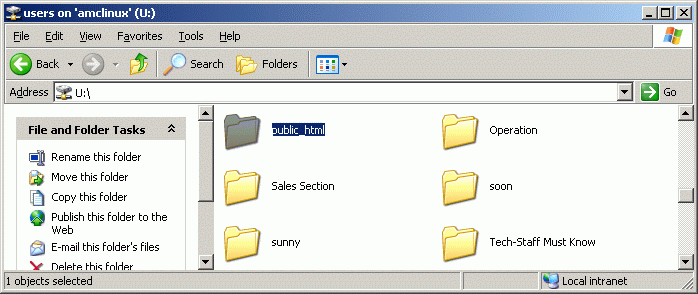 You may start creating folders and saving files into this folder, and it will be available over the web immediately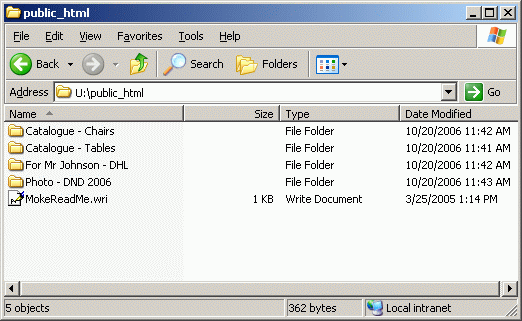 Done ... Your web download folder is ready for service ... :-) ...
However, you may need to call me to set the appropriate permission on the public_html directory before using it.